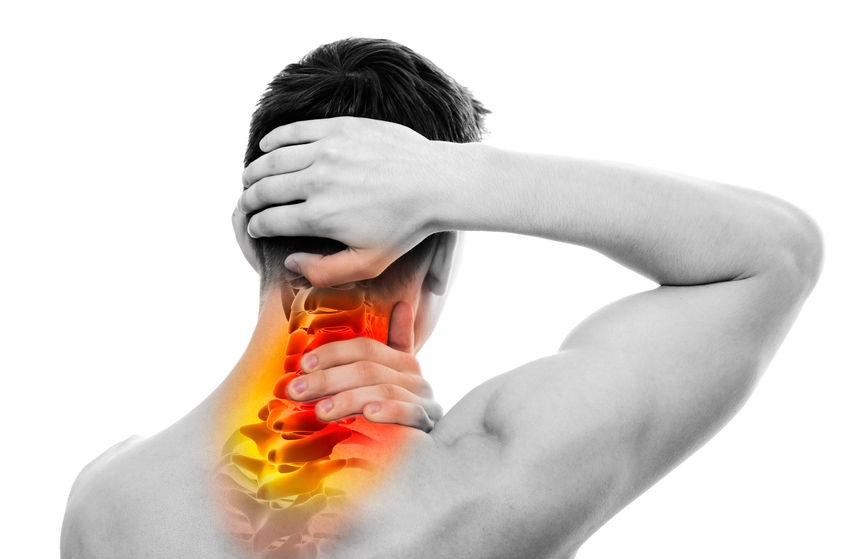 A pinched nerve in the neck is a condition in which the nerves have become injured in some way. The injury can be as minor as having slept wrong the night before, or the compression of the nerves can stem from degenerative disk disease or other serious medical conditions.
Symptoms Pinched Nerve Neck Shoulder
The most common symptom of a pinched nerve is a tingling sensation, which can be accompanied by some numbness. This may initially come and go, but over time becomes persistent. Pain may accompany the tingling sensation and is often described as being "sharp" or "electrical." Some patients experience a burning sensation in the affected area.
In severe cases, muscle weakness may occur because the nerve that controls the muscle has been irritated. If present and not identified and corrected, those muscles may decrease in size and function.
These are some of the more common symptoms of compressed nerves:
Pain in the area of compression, such as the neck or low back
Radiating pain, such as sciatica or radicular pain
Numbness or tingling
"Pins and needles" or a burning sensation
Weakness, especially with certain activities
Sometimes symptoms worsen when you try certain movements, such as turning your head or straining your neck.
Arthritis Pinched Nerve Neck Shoulders
Arthritis, specifically spondylosis and rheumatoid arthritis, can cause neck pain.
Neck or cervical spine pain becomes more common as you age, often because of age-related degeneration of the neck bones. This wear and tear is what causes cervical spondylosis, also known as osteoarthritis of the neck or cervical osteoarthritis, and osteoarthritis may be accompanied by the growth of bony spurs and problems with the ligaments and disks in the neck.
Pinched Nerve Neck Shoulder Treatment Relief
If the source of your shoulder pain is a pinched nerve, your doctor may recommend physical therapy to improve strength and flexibility in your neck and shoulder. However, you may also be advised to limit the movement of your neck. That may be done with traction or a soft collar worn around the neck for short periods of time.
Other treatments may include anti-inflammatory pain relievers or injections of steroids in the area of the affected nerve. Steroid injections can reduce pain and swelling. If the problem is severe enough, surgery may be an option to remove the bone spur pinching the nerve.
Because a pinched nerve is a problem that can be diagnosed and treated, you shouldn't hesitate to have that pain in your shoulder evaluated. If the pain is being caused by a different condition, you're better off knowing what it is so you can avoid further damage and discomfort.
Check this out >>>